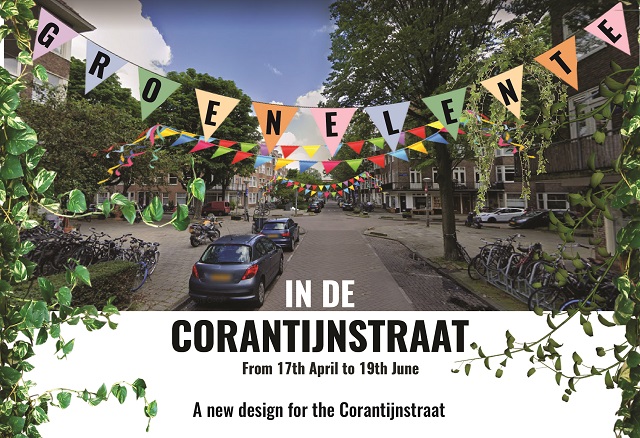 We dreamed of it, we worked on it, there is now a Preliminary Design of the Municipality and we, as a neighbourhood, have been invited to be involved in the long term as well.
That is why we want to celebrate the Groene Lente (Green Spring) in the Corantijnstraat.
We organize small-scale activities on Saturdays from 1 pm. You are welcome to join or come up with an idea yourself.
Theme: Are you in?
Do you also want to do something in your own hood, your own street, in front of your own door?
During this Spring, or maybe later?
We also organize three in-dept online themed meetings with experts on Wednesday evening May 19, May 26 and June 9. Save the dates!
Do you want to know more about the redesign of the Corantijnstraat? Take a look at: www.buurtkamercorantijn.nl/herinrichting-corantijnstraat (in Dutch).